FCN MoneyCoach Release Notes September 2022
Sep 30, 2022
The following release notes relate to:
Version: 3.0.19 20220916 and
SDK Version: 2.0.0 20220916
Enhancement – Extend application of rules to manually uploaded transactions
We have made it easier to manage financial accounts and transactions that are uploaded manually. Now transaction recategorization rules that have been set up in a client's account will automatically be applied to manual transaction uploads.
This is especially useful if you have clients with financial institutions that cannot be linked or if you would like to upload transactions for new clients extending beyond the initial transaction retrieval period (4 months).
Manual transactions can be uploaded via a CSV file to either a manually created account or to an account that is linked via Yodlee.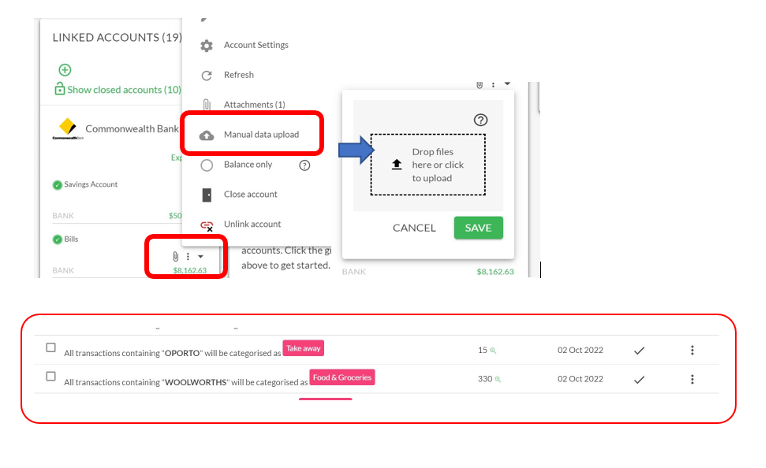 Other Fixes and Enhancements
A list of other fixes and enhancements that have also been included in the latest software release are included below – if you would like more detail on any of these, please get in touch with MoneyCoach Support or your Account Manager:
Enhancement: Background data processing system performance improvements
Bug: Fixed a calculation error that was occurring where a 'Debt' goal was created, and no account was linked to the goal.
Bug: Fixed a minor issue where the Net Income amount in the Budget vs Actual Report tile was displaying only budgeted income added via the calendar.
Bug: Fixed an issue that was affecting some users, where the Health Check Report was still visible to clients when the report had been switched off in the Client Report Access settings area.