FCN MoneyCoach Release Notes August 2022
Aug 31, 2022
The following release notes relate to:
Version: 3.0.19 20220819 and
SDK Version: 2.0.0 20220819
ENHANCEMENT – Financial Health Check Report and Gap Report updates
The Financial Health Check has been made available to all users, meaning it is no longer strictly tied to Wealth Track only. We have also enhanced some of the outputs including the color-coding, messages and information in both the Health Check Report and the associated Gap Report (for Advisers only).
You can enable the Health Check Report (Gap Report is enabled automatically in tandem) by changing the Report access settings via the Adviser Portal – just tick the box. In the Client Portal dashboard, the Health Check and Gap Report tiles can be found directly underneath the Account Balance Report tile.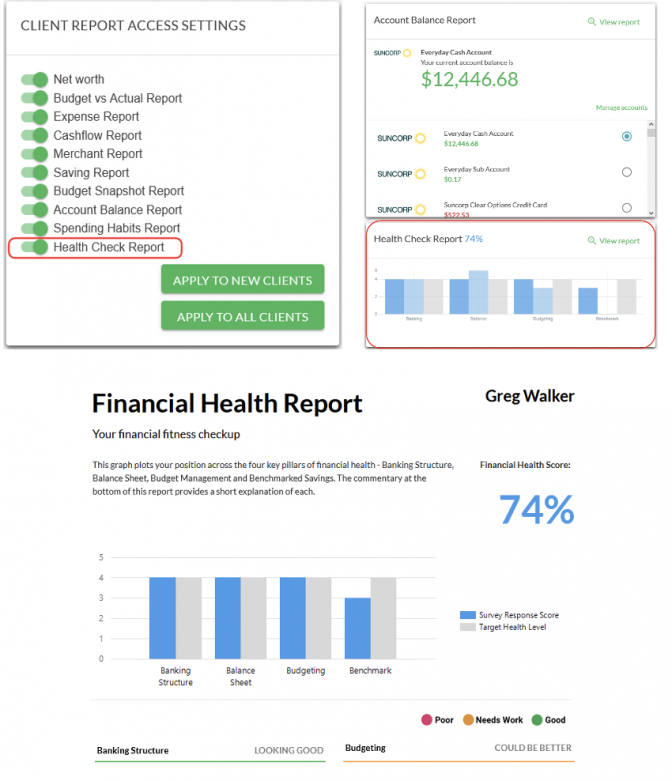 BUG FIX – Goals with "Other" accounts linked
This should be the last of the bugs associated with the recent Goals enhancements. In this case we found that when linking a manually entered asset or liability ("Other" account) to a Goal, if that account did not also have manually entered balance history going back to the start date of the Goal, it caused some problems with the Starting Balance calculation, as well as the contributions amounts and other calculated data. We have fixed this so that the last known balance of the "Other" account is used as the balance of that account as at the Goal start date.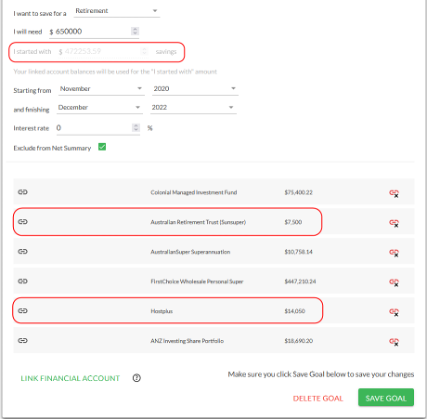 Other Fixes and Enhancements


A list of fixes and enhancements that have also been included in the latest software release are included below – if you would like more detail on any of these, please get in touch with FCN MoneyCoach Support or your Account Manager:
Background data processing system performance improvements
Fixed an isolated issue where the Client Notification Report was not accessible by Advisers in some instances
Fixed an isolated issue that stopped some users from creating Goals
Fixed an issue affecting international users that would block them from adding linked accounts